Brian L. Bromberg is a NY consumer law attorney focusing on debt defense cases including, but not limited to, debt lawsuits, judgments, identity theft, class actions, wage garnishments, frozen bank accounts and property liens.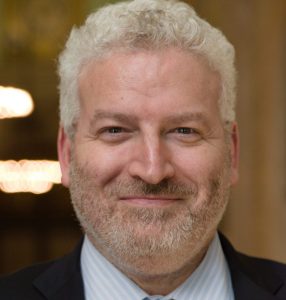 He is the President and Managing Attorney of the Bromberg Law Office, P.C. in New York City. Mr. Bromberg is admitted to practice law in New York, New Jersey and California.
He graduated from Oberlin College, with a B.A. in Philosophy in 1987, and earned his J.D. from Brooklyn Law School in 1991.
Mr. Bromberg is an active member of the National Association of Consumer Advocates (NACA), where he has served both as a member of the Board of Directors and as Treasurer of the organization. Mr. Bromberg also served on the Consumer Affairs and Civil Courts Committees of the Association of the Bar of the City of New York. He has lectured attorney groups and the public on consumer-law issues, and helped revise NACA's Class Action Guidelines.
Since 1999, Mr. Bromberg has concentrated his practice on consumer-protection litigation, including violations of the Fair Debt Collection practices Act (FDCPA), the Fair Credit Reporting Act (FCRA), the Equal Credit Opportunity Act (ECOA), the Truth in Lending Act (TILA), the Home Ownership and Equity Protection Act (HOEPA), the Fair Labor Standards Act (FLSA), the Telephone Consumer Protection Act (TCPA), and various state and federal unfair and deceptive acts and practices statutes. Mr. Bromberg has prosecuted numerous consumer-protection and fraud cases against debt-collectors, banks, credit-card companies, and automobile dealers. He has filed cases both individually and on a class basis, and has been appointed class counsel by state and federal courts across the country.